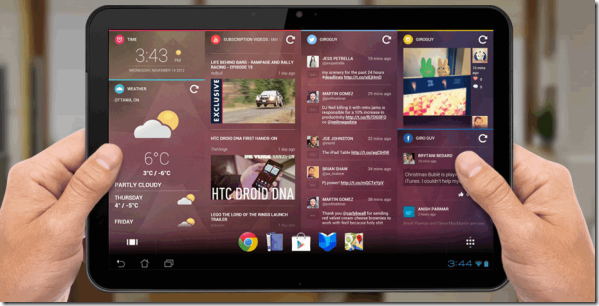 Hi, welcome to the HDroid website. In this article I will show you what are the best Android Launchers available today and a small selection that you might found useful to personalize your smartphone and transform it in a new product, with your personal styles preferences.
Before starting, it's necessary to say that the most important thing about a launcher is the personalization level that it can guarantee. A lot of users installs launchers and a lot of unuseful applications because they heard that they are the best available at the moment. No. What you need to download is only what you like and prefer, styling is a sort of art and even if we want to personalize a phone, we need to do it with style, our personal style.
Now, start with the selection. We selected a lot of launcher (6 for the moment), but these launchers are the best in places for styles, personalization level, and much more.
1 Nova Launcher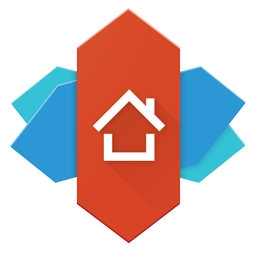 Although Nova launcher will sound you a sort of old know launcher, yeah you are right, but not all people knows the possibilities that this launcher has to offer. Speed, simplicity, creativity and Smart gesture. All this functions are sometimes what users ask for and we think that Nova is the number one of all the launchers in the play store available at the moment.
The best thing about this launcher is that is fully customizable in every single point of view. Just think that if you want to change icons, drawer colour, styles, text font or you just want to have a simple launcher that is always ready to be customized. Nova launcher is what you are searching for on this post.
Let's see the official description for this item:
The highly customizable, performance driven, home screen
Accept no substitutes! Nova Launcher is the top launcher for modern Android, embracing full Material Design throughout.

Nova Launcher replaces your home screen with one you control and can customize. Change icons, layouts, animations and more.

For my money, Nova Launcher is the best of the AOSP-style launchers available in Android. —Android Police
Nova Launcher has some very capable hands behind it —Phandroid
Our favorite is Nova Launcher, which strikes a great perfect balance between incredible performance and high customizability without getting too gimmicky and difficult to use —Lifehacker
Chock full of features you won't find in the stock launcher, and comes highly recommended —Android Central

• Icon Themes – Find thousands of icon themes for Nova Launcher on the Play Store
• Subgrid positioning – Much greater control than standard launchers, Nova Launcher allows you to snap icons or widgets half way through the desktop grid cells
• Color controls – for labels, folders, unread badges, drawer tabs and backgrounds
• Customize App Drawer – Custom tabs, Vertical or Horizontal scrolling, Custom effects
• Improved Widget Drawer – Widgets grouped by app makes it much faster to use
• Infinite scroll – Never far from your favorite page, loop through the desktop or drawer continuously
• Backup/Restore – Sophisticated backup/restore system allowing you to backup your desktop layout and launcher settings
• Scrollable Dock – Create multiple docks and scroll between them
• Widgets in dock – Place any widget in your dock, such as a 4×1 music player widget
• Import Layout – No need to rebuild your desktop from scratch, Nova Launcher can import from most popular launchers. Including the one that came with your phone.
• Fast – Nova Launcher is highly optimized to do it's work quickly and quietly, keeping the animations smooth and letting you use your phone as fast as you can move your fingers.
Nova launcher is blazing fast on every Android phone but to enjoy a lot of additional functions we recommend to buy the Nova Launcher Prime version that can enhance users experiences improving personalization level.
And, the pro version
2 Google Now Launcher 

Google Now Launcher is a simple app, it is not the best customizable launcher that you can find but it's simple, speed, and if you like Android stock launcher on Nexus Devices this is a launcher for you. Google's launchers improves the integration with Google Now that is always accessible with a simple swipe on the home screen.
A lot of launchers are based on this application, Google is in the second position on our selection.
This is what Google say about his launcher app:
Upgrade the launcher on your Android device for a fast, clean home screen that puts Google Now just a swipe away.

Available on all devices with Android 4.1 (Jelly Bean) or higher.

Key features:

• Swipe right from your Home screen to see Google Now cards that bring you just the right information, at just the right time.
• Quick access to Search from every Home screen.
• Say "Ok Google" to search with your voice, or tell your phone what to do: send a text message, get directions, play a song, and much more.
• A-Z apps list, with fast scrolling and quick searching of apps on your device and the Play Store.
• App Suggestions bring the app you're looking for to the top of your A-Z list.
3 Apex Launcher
Apex was the direct competitor of Nova Launcher, but now Apex has reached a lower position because of update frequency that can't rival the TeslaCoil team and the launcher looks like an older version of Nova but we know that this remain one of the best launcher for Android devices because is customizable and much more faster than some other launchers.
Apex Launcher helps you create a customized homescreen experience on your Android (4.0+) device. Apex Launcher Pro unlocks the following features:

• Powerful drawer customizations (unlimited drawer tabs, folders in drawer)
• Unread count notifications (provided by the free Apex Notifier extension)
• Dock swipe actions (swipe up and down actions)
• More gesture options (two-finger gestures)
• Additional transition effects (accordion, cross, etc.)
• Flexible theme options (ADW, LauncherPro, Go Launcher themes)
• Enhanced folder support (batch add, merge folders)
• Advanced widget options (widgets in dock, overlapping widgets)
• More features on the way!

This app unlocks premium features in Apex Launcher. You must have the latest version of Apex Launcher (free) installed on your device. This app just acts as a license key to unlock the pro features.

After installing this app, please restart Apex Launcher (Apex settings > Restart Apex Launcher) and you should be running Apex Launcher Pro.

This app only works with official Apex Launcher releases. If you have trouble activating the pro version, please email us your Google order information for support.
Apex also provide a pro version, if you want to buy it, this is the link
 4 Nokia Z Launcher Beta 4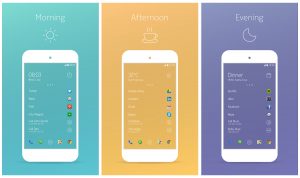 If you think to have already tested all the strange launchers on the play store, you need to try Launcher Z, one of the most simplest applications for smartphones that try to change launcher standards offering a new method to find and organize all the apps.
Simple, speed and strange is the key to the success, give a try to Z launcher and fell free to express your impressions inside the comments box.
From Nokia, a re-imagined way to use your Android. Adapts to you. Launches anything in one second.
Throughout the day, Nokia Z Launcher is learning how you use your phone and promoting your favorite apps so you can get to them faster. The more you use it, the better it gets.
IT'S SO SIMPLE

*Scribble – Scribble a letter to find what you want

*Launch – Apps, contacts, or websites

*Adapt – It learns to promote the right stuff at the right time
WHAT PEOPLE ARE SAYING ABOUT Z LAUNCHER

"Nokia just made the smartest Android launcher around" – Slashgear

"Wonderfully simple and shockingly innovative" – BGR

"A predictive Android launcher, that actually looks great." – Venturebeat

"Simple. Effective. Interesting. And Nokia." – Phandroid
Thank you for trying out Z Launcher Beta and providing your very helpful feedback.
Since our original 1.0.0-Beta release on Nov 18, we have made lots of improvements based on your feedback. Our latest update continues this trend with addition of our most highly requested feature in recent months: support for standard Android widgets. We hope you like it!
5 CM Launcher 

CM Launcher is a new app on the Play Store. This launcher provides a lot of features, like protection and optimization for your Smartphone reducing Ram usage and also memory because this app weights only 3MB.
Increase your startup speed by 100% and boost phone performance!

The safest launcher in the world!

FEATURES
SMALL – Just 3MB, CM Launcher dramatically improves your device while being the most lightweight launcher in the world.

SLEEK – Accelerate your startup speed by 100%! Make your apps load quicker, search the net with speed, and make full use of the capabilities of your phone with no dead weight.

SECURE – Includes the world's #1 antivirus engine, which protects your personal info and app data, as well as blocking viruses and malware.

SMART – Automatically organizes your apps into intelligent folders based on your habits, and recommends the apps that are popular with people in your neighborhood.

STYLISH – Customize your unique wallpaper to fit your personal style!
Smart Launcher 3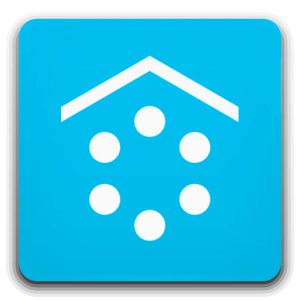 Smart Launcher bring really smart features in a simple launcher for everyday use. Some user may think that this is not a top launcher because is very different from the standard of Android's launcher. But simplicity sometimes is synonimous of interesting and this app is definitely one of the best launchers, working also on older phones without any problem.
SIMPLE, LIGHT, FAST

Speed up your device with Smart Launcher 3. The innovative launcher that makes your Android more intuitive and well organized. Find out why it has been downloaded by over 20 million people.
Smart Launcher 3 is completely different from any other launcher on Play Store. It's not based on the AOSP launcher.
– Low resource requirements, save RAM and battery
– Material design
– Quick access to your favourite apps
– Double tap on an icon to start a second app
– Your apps list is automatically sorted by categories
– Search bar for quick search in apps, contacts and web
– Notifications on homescreen
– Turn off the screen with a double tap or just by leaving your device on a flat surface
– Integrated lockscreen with notifications
– Highly personalizable. Tons of themes and lockscreen, support for almost all iconpack
– Plugin architecture. You can download and enable only the features you want
– Security: You can hide apps from the apps grid and protect them with password
– Optimized to be comfortably used both in portrait and landscape mode
– Runs on almost every Android device. Runs on phone, tablet and Google TV
– Community driven development
Conclusions
The Google Play Store teems of an hight number of Android Launchers, every launcher is unique and to find the best for you, you'll need to give a try to some of the best launchers. Our advice is to find a speed and lightweight launcher that is customizable according to your tastes.
Only for Now we decided to stop our selection with only the first six smartphones launchers (otherwise it would be useless).
We hope it will be useful for you.