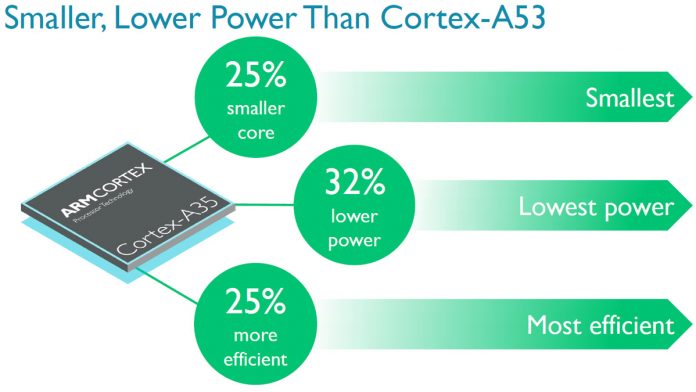 Arm is a big company, since the creation of the first Arm processor, this society has had a lot of work to do. Just now all the smartphones in the world uses Arm processors, the main component that can power up a smartphone and make all the magic possible.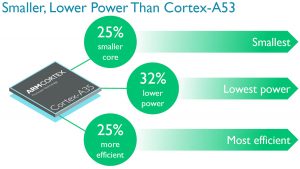 Now Arm is trying to do her best in the wearable sector that seems to be acquiring importance. Right now, a lot of users thinks that the main problem of a smartwatches is the autonomy of their battery and probably is true, but Arm is working to reduce the energy requirement for the processor to work and to do her best to enhance the autonomy of that devices.
Arm is now working with the Cortex A35 version of processors that seems to take less power than the A7 version and even the A53 CPUs. Now, with a little of personalization, the producer said that this processors are keys for mobile wearable devices and that this improved technology will come probably the next year with new smartwatches using it.