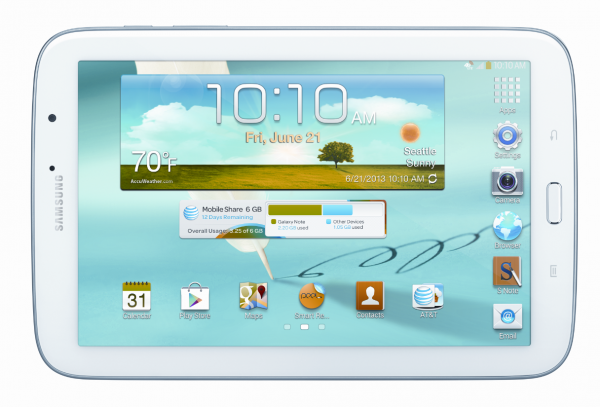 Samsung Galaxy Note 8 is the name of the tablet which is the only one device with an 8-inch display and an S-Note suite with the S-Pen.
In the 2013, what we expected to see from the tablet was a device made from the productivity, affordability; a tablet that had interesting features.
On the first month of usage, this product was great but after about one year some problems appeared.
Unfortunately, the producer decided to not update our tablet to Android 6.0.1 and this three year old device has got stuck at Android 4.1.2 KitKat.
Now, all we know Samsung's upgrade policies and this device which features the same hardware found on the Galaxy S3 / Note 2 is very luckless.
After few years of development even the CM Team has abandoned this product because of its outdated drivers, but today we are here to introduce you the Official port of the CyanogenMod 13 for our beloved device!
That's great, I've never stopped using this tablet and now, after only three days of CM 12.1 I've received a notification by the Cyano Team that says Android 6.0.1 is available.
Yesterday, I've flashed the new Rom and I think it works much better than before. After few hour of usage, the device is incredibly fast and responsive if compared to the old stock KitKat Rom.

The battery lasts at least one day of intensive usage and probably the performances can be optimized by overclocking the CPU of the Note and by turning at the maximum level the Mali T440.
I've noticed that a first port of the CM 13 was already available on XDA forum (the port has been developed by Rgib), but it's clear that the official CM13 works like a charm on a such old device.
The CM 13 is available as NIGHTLY update and if you like to know how to flash the Rom please take a look a the official page.