Samsung Galaxy F is one of the first foldable smartphones ever announced. Well, in reality, it hasn't been announced yet. The phone unveiled during the latest Samsung Developer conference was only a prototype.
Now the real question is: what has Samsung been waiting for? I mean, a concept of a foldable display existed even two years ago. No one has ever attempted to push a mobile device to the market.
Foldable means problems, a lot of problems
There are multiple reasons. The first problem is indeed the reliability. A foldable display is very difficult to produce and to make it foldable there are many things to keep in mind. Flexibility comes at a price. Flexing all the connections inside the display as well as the organic matrix that constitutes it, it's very risky.
Obviously, Samsung cannot sell a device that will break down after a while, just because you flexed it "too frequently".
So, they spent several years testing and perfecting their technology just like LG and Huawei.
The patent that exposes which challenges Samsung went through
At the beginning of this month though Samsung registered a new patent that might help us to better understand how the upcoming Galaxy F is goin' to work.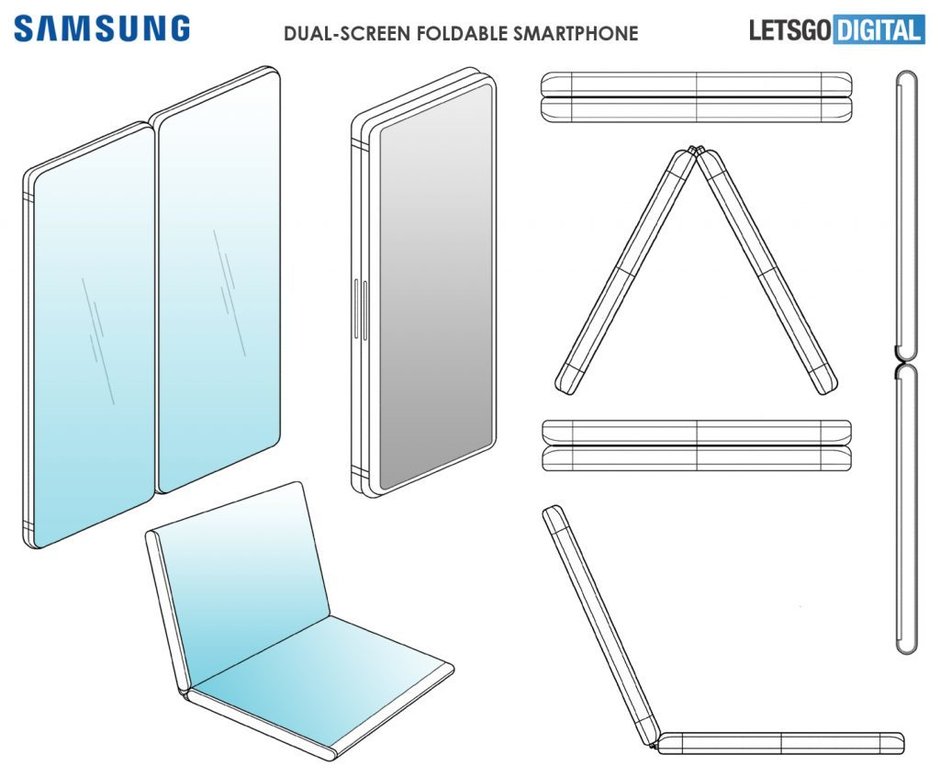 The image best describes which decisions the company took to make the phone/tablet more useful. They chose to give to the device not one but two displays, and I see two reasons for this:
You can use the foldable phone when it's closed like you'd do with your current device. It won't be very different, but it'll be certainly thicker when folded.
Using only one big display that can be flipped outwards, would necessarily mean to turn on off half of it most of the time. This could accentuate the burn-in problem on half of the panel leaving the other section less worn out. It would be a disaster.
That's the reason why I kinda like the idea to place a second screen, maybe even with a lower quality but without those issues.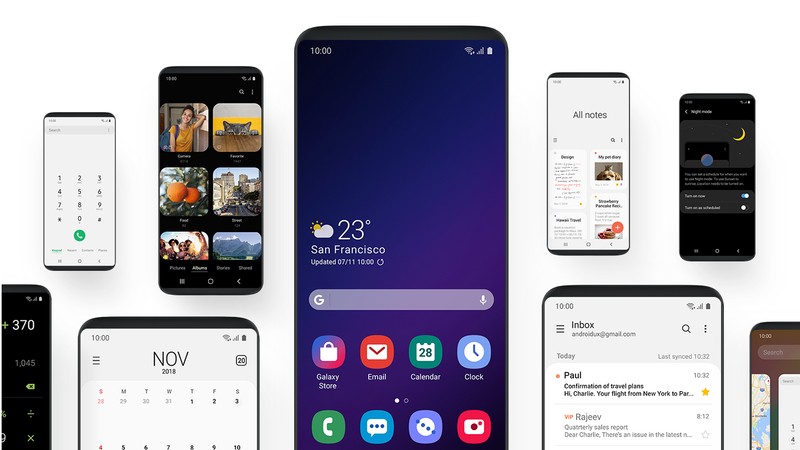 Samsung Galaxy F: a UI crafted with productivity in mind
One thing is certain, the company will have a lot of work to do to make the interface more dynamic than ever. Samsung's One UI is perfectly suited for this kind of job, but having two display to control it's hard, and you can't just resize icons to make it work.
According to the rumors, the improved One UI will be more adaptive than the one on the S9 and Note 9. Once you unfold the display, relevant options will appear only on one side of the device while the other side will be freed up.
At the current state of development, we have to be satisfied. It's a revolution that will surely take a lot of time to improve. Samsung could really succeed, but playing its cards right it's fundamental.
Source LetsGoDigital