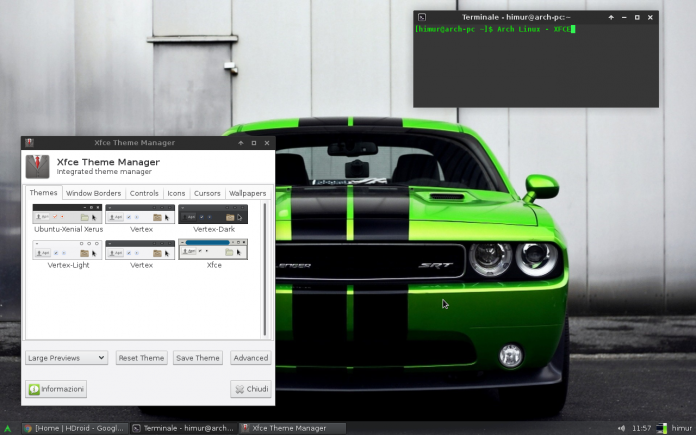 Customizing XFCE is simple, linux is open to any customization.
With Linux based distros we have more than one Desktop Environment. XFCE is one of best DE of all times and you'll discover why.
Different users ask me how can customize their Distro with xfce, so let's take a look to a simple tool for customizing your Desktop Enviroment.
WHAT IS THE "
XFCE THEME MANAGER

"

With this tool we can customize every aspect of our desktop environment. Below there is how it looks.
I use xfce-theme-manager also when i build my remix distro.
With this tool we can chose of customize:
Themes
Windows Border
Controls
Icons
Cursor
Wallpapers
Our distro can be costomized according to our preferences and  it is every simple!
To install this tool on Arch Linux

$ yaourt -S xfce-theme-manager (from AUR)
To install this tool on Ubuntu and derived:
$ sudo add-apt-repository ppa:rebuntu16/other-stuff
$ sudo apt-get update
$ sudo apt-get install xfce-theme-manager