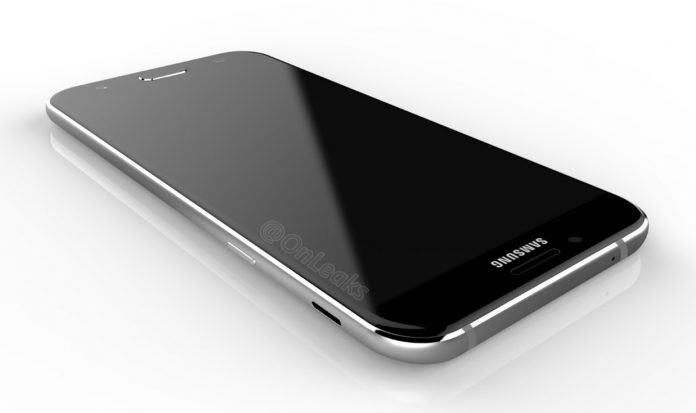 Samsung Galaxy A8 will be a new Samsung Galaxy Note 7 without S-Pen and edge screen, this is what some rumors are have to say about a phone that has been rendered in some interesting pictures.
The smartphone appear to be slimmer, lighter and similar to the Samsung Galaxy S7. It also introduce a new concept of design that can rapresent a possible evolution for next Galaxy S8 phone that will be announced on February 2017.
Like as usual, Onleaks done few render of this smartphone and the result is interesting because the rounded borders and glass of the phone make the device pretty unique in the galaxy enviroment.
By getting inside hardware specs, Galaxy A8 2016 has a full HD (1920 x 1080 pixel) 5.7″ Super Amoled screen, 3 GB of Ram, 32 GB of internal memory paired with Exynos 7420 and a 16 Mpx camera (5Mpx selfie camera).
The source also released the precise dimensions of the phone, 156.5 x 77.5 x 7.3mm, so it is larger and taller than the actual Note 7.
Samsung Galaxy A8 2016, a concept of style