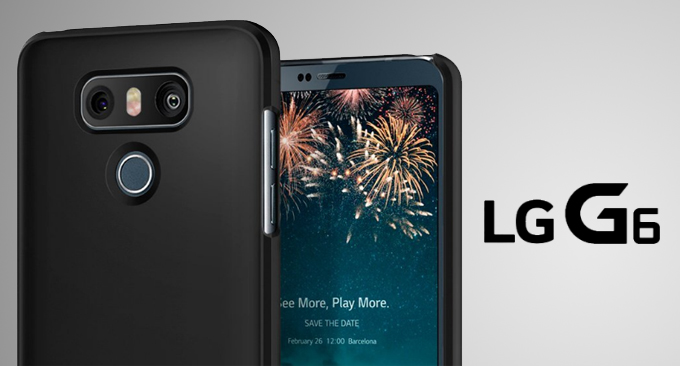 Only a few hours separate us from the official launch of the highly anticipated LG G6 at Mobile World Congress in Barcelona.
Like every year, we – the HDroid team – are following with you the interesting announcement and we'll be ready to reveal all the secrets of the top smartphones of 2017 range.
The new features that LG will announce are many and they are going to be implemented for the first time in the G6 that will mark a sharp change for the Korean company.
Why "changes"?
For several reasons:
LG G6 will be the first smartphone company belonging to the G series to implement a fully unibody metal;
The smartphone will be water resistant;
You won't be able remove the internal battery like the LG G5;
LG won't work on "Friends" or on those modules which last year allowed the G5 to modify its characteristics to improve audio, take pictures like a DSLR etc.
LG G6 will be one of the few smartphones announced to sport a full-screen display, a screen-to-body ratio and rounded corners. The resolution, as always, will be very high.
Leaked specs for LG G6 (unofficial, based on the latest rumors):
Processor – Qualcomm Snapdragon 821 or 835
Ram – 6 / 8GB LPDDR4
Internal memory – 32GB expandable through the slot for MicroSD
Display – Full Vision OLED QHD + 2560 x 1440 pixels 5.7 inch, pixel ratio 9:18
Frame and building materials – brushed metal, anodized aluminum, Gorilla Glass 4
Internal Battery – unknown.
Main camera – Dual Camera with selective laser focus. 13mp resolution with wide-angle properties. Viewing angle up to 125 degrees
Secondary camera – 13 MP with 100-degree viewing angle
Other features – the presence of the 3.5 mm jack and proprietary audio DAC; LG launch of Pay (unconfirmed); USB Connector Type-C; Android 7.1.1 Nougat
Price – 650/700 €
Date of commercialization – March 10, 2017
These are just some of the features, the most known. Now, we just have to follow the presentation to find out in detail every single features and implementation designed by LG.
You can follow the event live starting at 12:00 UTC today, Sunday, February 26, 2017.
Enjoy the presentation!
Live LG G6 Conference MWC 2017
Via HDroid