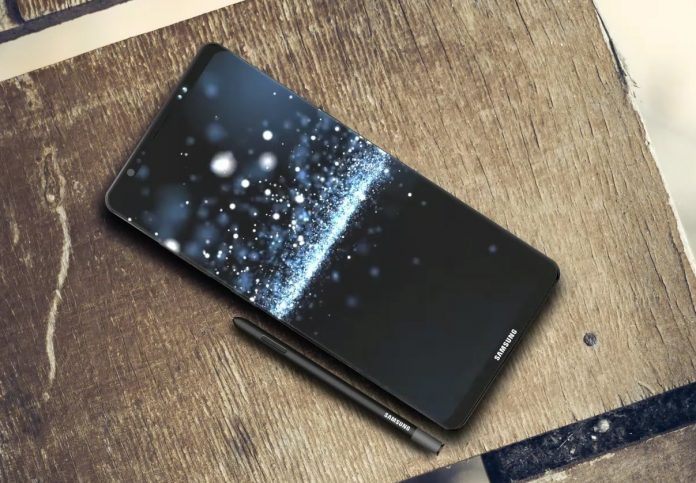 Samsung Galaxy Note 8 won't be a big revolution compared to the Galaxy S8 series. But, it will include many optimizations in order to improve the already excellent job done by Sammy.
Infact, there are few problems concerning the position of the fingerprint scanner located on the rear of the device, and also the iris scanner which can not be considered a daily driver in order to unlock your phone.
Unfortunately, Samsung is not planning to move the fingerprint sensor under the glass of the display. This solution implies to have a fully working and reliable sensor which actually doesn't exist on the market (some companies like Qualcomm introduced a new sensor only few days ago).
So, how the Samsung Galaxy Note 8 will look like?
Assuming that few changes are going to be made, Samsung is working to put a 6.3″ duper Amoled QHD Infinity Edge display on the phone.
Accordingly to the latest specs, this is the latest render that matches the rumors of the latest days:
Cool huh?!
Samsung will endeed preserve the "classic" design of the note series: little rounded edges, a rather "squared" phone with thin bezels.
The difference is made by the dual camera configuration which will include the fingerprint sensor on the right corner.
Are you curious to know every specs for the Samsung Galaxy Note 8? What would you like to see on the next flagship handset?
If you wish you could write it down on the comment section below.
Via SamMobile