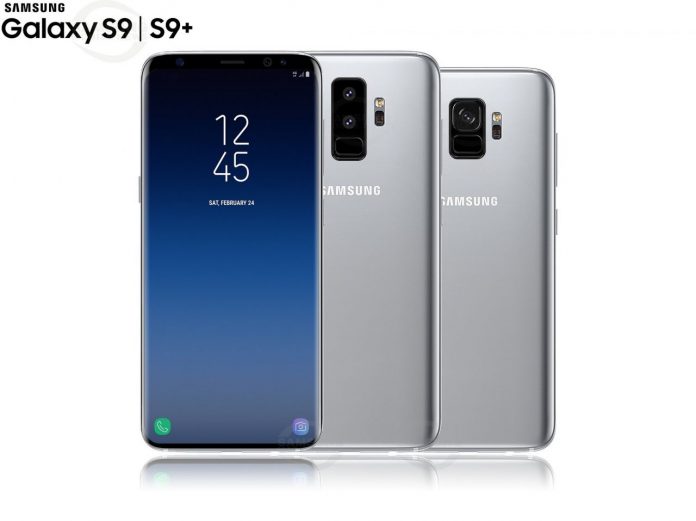 Samsung Galaxy S9 retail box has made its appearance online and seems pretty legit, at least considering all the similarities with previous devices' boxes.
The technical specifications along with many rendering help us to understand better what Samsung is planning to unveil at the next Unpacked event.
Samsung Galaxy S9: confirmed specs
These specs tell us that the base version of the smartphone will feature a 5.8″ QHD+ Super AMOLED Display with the same 18.5:9 aspect ratio. Moreover, according to the rumors, the design of the phone will apparently be the same, maybe with smaller bezels on the bottom of the device, but with no substantial changes.
There is concern about the camera compartment considering that the "basic" version of the device will have only one sensor and not two. Will the SuperSpeed Dual Pixel sensor with a resolution of 12Mpx be enough to compete with competitors? It's difficult to tell right now but maybe with an improved image recognition compartment powered by AI, even the Samsung Galaxy S9 will be able to capture impressive images in the same way the Google Pixel 2 does.
One of the most interesting features of the new camera sensor is the variable aperture feature that will enable the user to take good photos under different light conditions.
According to the video recording compartment, the new Galaxy S9 is said to sport a Super Slow-mo at around 1000fps as seen on the Xperia series produced by Sony.
Samsung recently acquired AKG, a company specialized in the production of audio devices and speakers. Seems that such brand will have an important role in the production of the Galaxy S9. The stereo audio compartment has caught our attention, what will the position be? Placing two speakers on a bezel-less device is complex.
But wait… 4GB of Ram in 2018? As I said before, this box is not confirmed to be reliable 100%. Maybe it's possible that only the Plus variant will benefit 6GB of Ram.