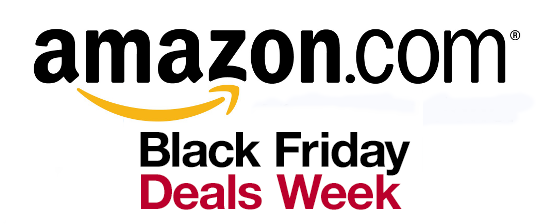 The following article is dedicated only to Amazon products that have been discounted just for the Black Friday deals event.
The following list may be updated during the day, depending on the new offer that will become available in the next few hours.
Latest update 11-22-2018 – 13:20 (UTC +1)
---
Kindle Paperwhite
This small but powerful ebook reader could be one of the best presents this Christmas. The price is really low and even when you purchase an ebook on the Kindle store, you'll feel the price difference.
This good deal can make you save 40$ on the Kindle Paperwhite and can buy it for only $79.99
Hurry up! This offer is time-limited
Show me the offer on Amazon.com
---
Amazon Fire HD 10 inch 
We have to say it, we've never seen a tablet of this caliber at this price. It's a real deal breaker. Amazon's Fire HD 10 tablet has an incredible price drop at the moment.
Now it's just $99 for the 32GB version, full-HD display, and full Alexa support. If you also want to buy the case, there is a discounted combo just for $144
Show me the offer on Amazon.com
Fire HD 10″, cover on Amazon.com
---
Echo Dot Speaker (3rd Gen)
The new speaker is just as powerful as you want it. Remember the old 2nd generation? Now it's improved a lot especially if you consider the new, fresh look of the speaker.
The audio side is now much better than before, for a few bucks more, it could really be a good alternative to the Google Home Mini.

Echo Dot Speaker (3rd gen.) is now sold on Amazon for just $24 
Show me the offer on Amazon.com
---
Echo Spot

This little, cute speaker could be your next alarm clock. It now has a rounded display to help you see what's happening near you and amaze you with the better user experience.
If the audio is a problem for you, don't worry, the 3.5mm jack allows you to connect an amplifier for a more immersive audio.
It now costs $89.99 
Show me the deal on Amazon.com
---
Echo Dot (2nd Gen)
For the ones who prefer the old Eco Dot 2, there is a huge discount just waiting for you.
You can now buy the smart speaker for just $19, yes a very low price.
One of the negative things about this speaker was the audio coming from it. It lacks of basses and it may not be the perfect device for listening to music. But there is a solution to this problem, you could use the 3.5mm jack port.
The second generation of the Echo Dot speaker is just $19
Show me the deal on Amazon.com
---
Echo Plus (2nd Gen) – With Philips Hue Bulb
A better audio, better design, and an improved support to smart devices make this speaker a real deal breaker.
The minimalistic design is perfect for every room in your house and you can always connect more than one Echo device to extend the capabilities of this big speaker.
Echo Plus is now on sale on Amazon for 109$
Show me the offer on Amazon.com

---
Echo Smart Speaker (2nd gen.)

It's similar to the Echo Plus just shown above, but it's smaller. The differences from a design perspective may be more appealing for you, or the fact that is smaller and looks more compact than bigger solution may drive your choice.
The Echo Smart Speaker is available on Amazon for $69 
Show me the deal on Amazon.com
---
Echo Dot Kids Edition

The perfect gift for your kids. It could be useful to play games, control other smart devices in your child's bedroom and can just be your smart tech companion when you need help because you have to buy something.
Echo Dot Kids edition is available in three colors, just for $49 
Show me the deal on Amazon.com
---
Echo Show

Echo show is the biggest device between all Echos devices, it's built with media in mind. It can play your favorite Hulu series, movies, and music. It's perfect for big rooms thanks to improved voice recognition capabilities. So now you can turn up the volume and listen to your preferred radio station from home and just relax with your family.
Echo Show is now available for just $179.99
Show me the deal on Amazon.com
---
More to come…