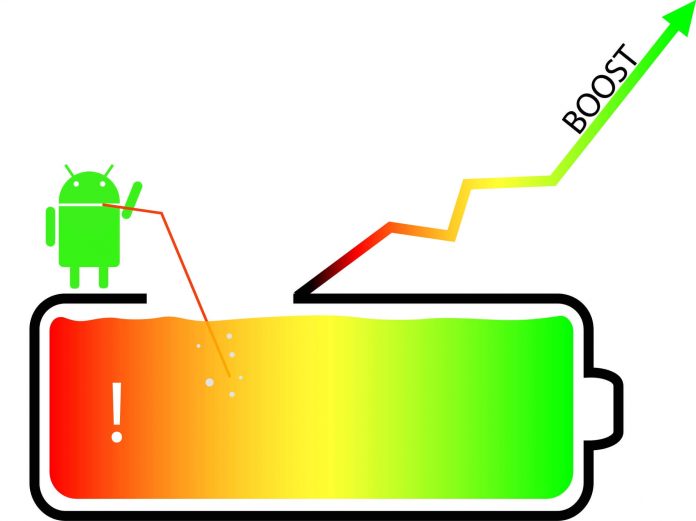 Many users frequently face issues related to battery life with their Android device. The problem may be caused by many factors like a drained battery, apps running in the background or by the bad usage of the device.
It's important to pay a special attention to new Android phones since their battery is no longer interchangeable and an inappropriate use may shorten their lifespan.
So, what are the best tricks to optimize the power consumption of your device?
Reduce or deactivate Android's animations
Since the introduction of Android Lollipop, Google decided to increase the quality of the animations and transition effects up to 60fps. This forces the GPU (graphics unit) to work at higher frequencies and one of the major consequences is that the power consumption increases noticeably.
The best thing to do is to reduce the timing of transitions or deactivating it completely.
In order to reach the necessary settings, you have to trigger the Developer Options. Go to Settings, About device, Software Info and tap three times on Build number, you'll notice that a message will appear ("Developer mode turned on").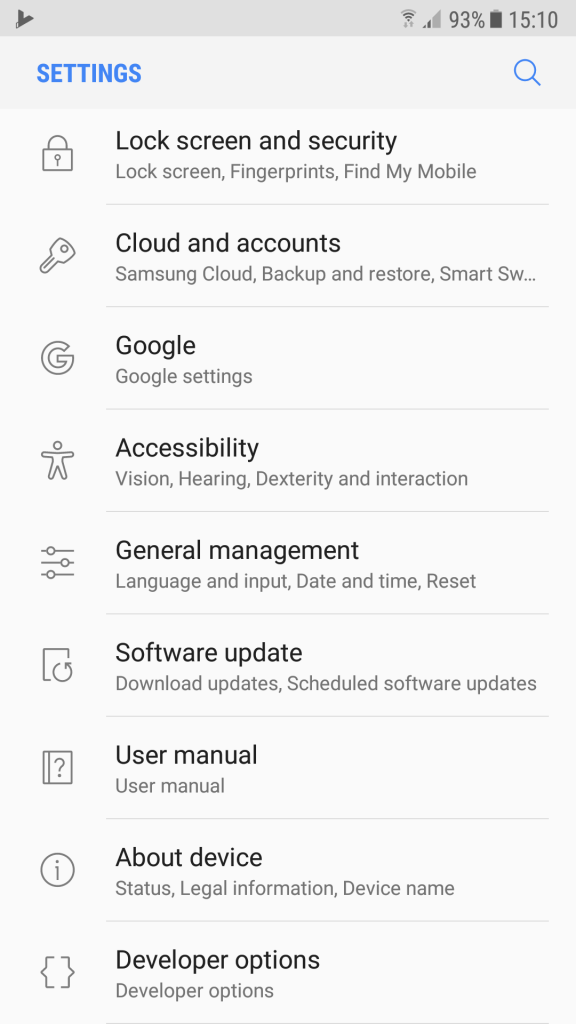 If you go back to the settings page, tap on Developer Options, scroll to "Drawing" and disable (or reduce) the following:
Window animation scale
Transition animation scale
Animation duration scale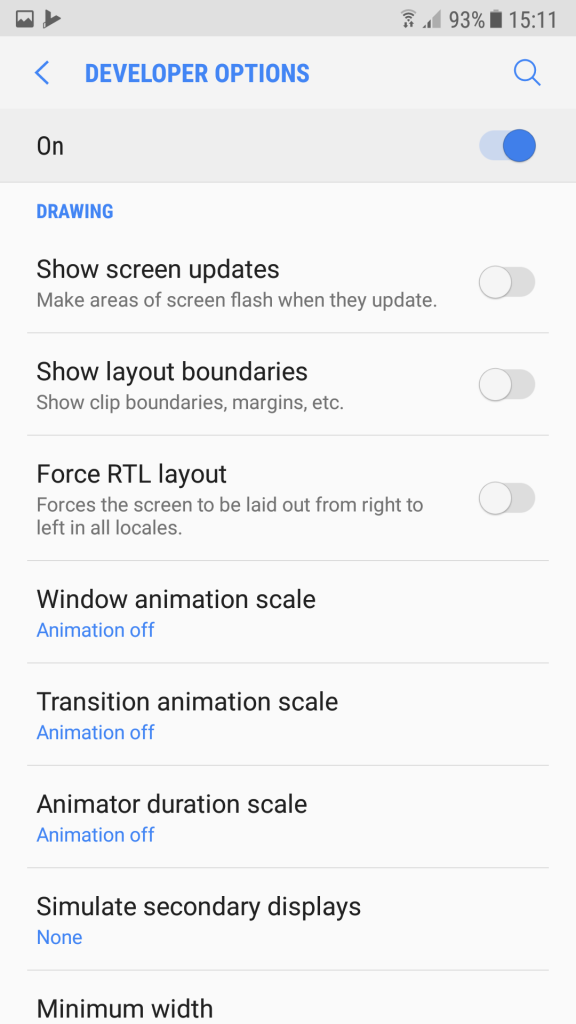 Turn on the power saving mode
Many Android devices have a dedicated option to save battery by enabling the power saving mode that substantially reduces the frequencies of the processor, limit the data usage and limit the screen brightness automatically.
If your phone is powerful enough it will be almost impossible to notice the difference in performance unless you decide to play games or do difficult tasks.
We always suggest enabling the power saving mode even if your phone didn't run out of juice to see the difference and boost the battery life.
Look for application draining your battery
The most frequent problems come from applications running in the background. Even if you don't use them they'll continue to use WIFi or LTE data to get notifications, to stay up to date and so on.
There are apps that sync too often and that drain your battery dramatically.
A few months ago several tests demonstrated that uninstalling apps like Facebook or Messenger can increase your battery life by 10 to 15%. Crazy right? But you don't have necessarily to remove every app, you can simply prevent them from running in the background.
Depending on your Android device there are different ways to do so.
For example, on latest Samsung smartphones, there is a dedicated device maintenance manager: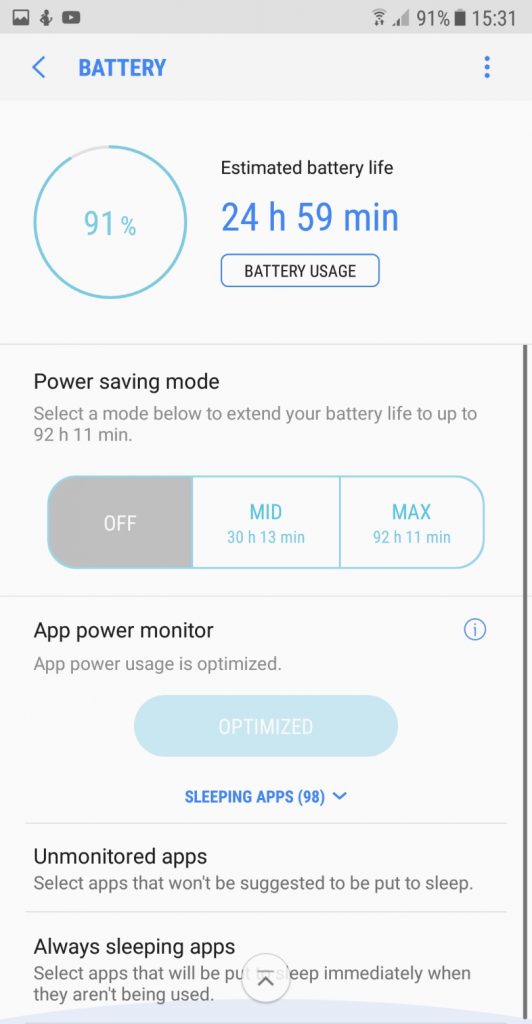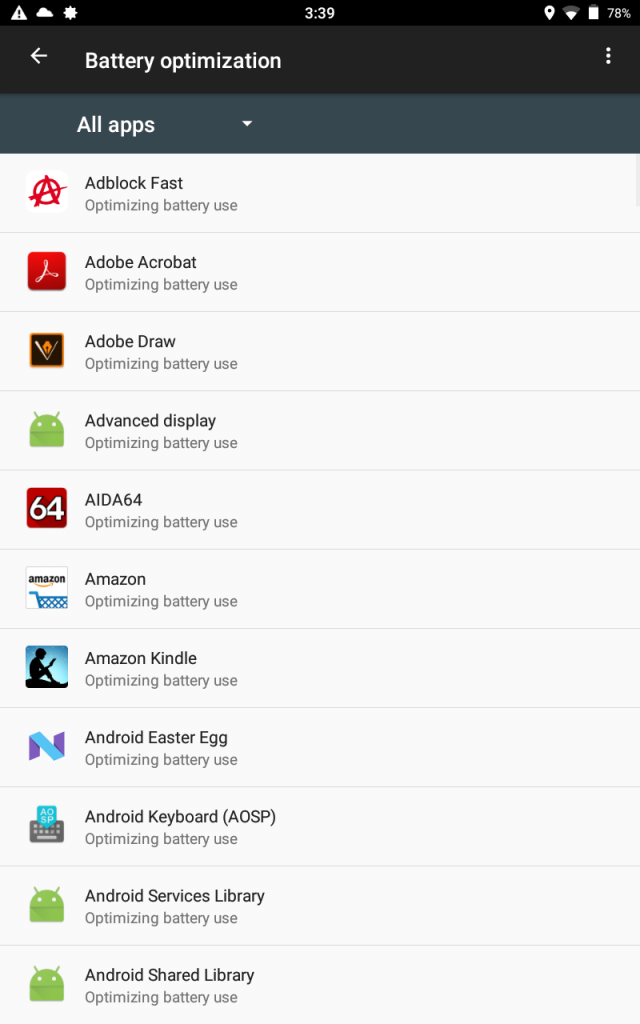 Reduce the screen brightness
Might sound like a granted tip but you always need to pay a bit of attention to the screen brightness level. Especially when the phone is under the direct sun exposure the brightness is increased automatically even when not needed.
To reduce the power consumption you could set the brightness control to manual and reduce it in order to allow you to see display's information correctly without reaching the 100% of brightness.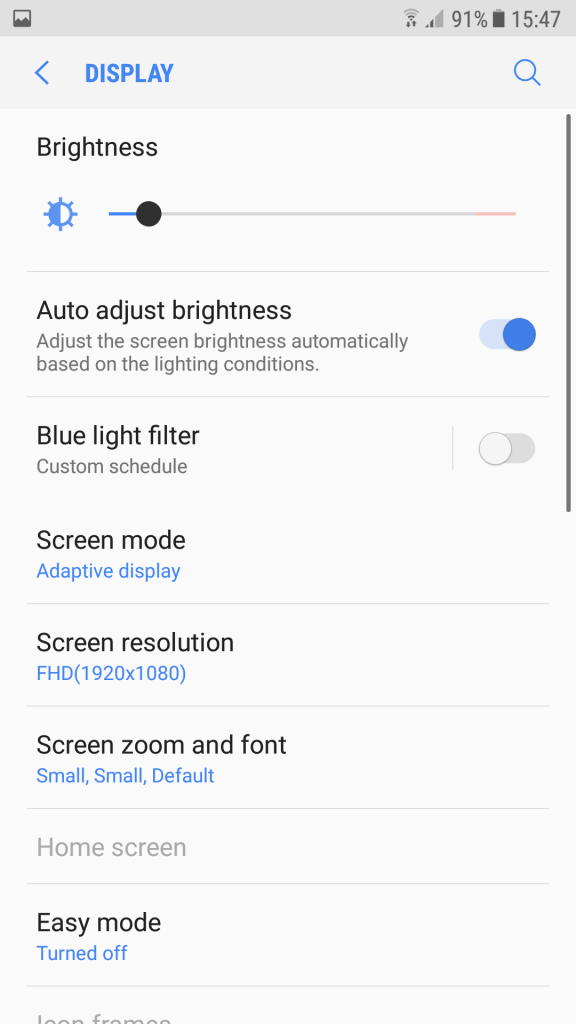 Set up a custom launcher
A custom launcher can really make the difference. Sometimes the stock launcher can occupy a lot of memory and use your device's CPU in an exaggerated way.
The solution is pretty straightforward, you should check out a launcher on the Play Store and you'll probably notice the benefits.
Do you know which launcher is the best? It doesn't really matter which one you choose, remember to always prefer simplicity instead of complexity.
Install battery friendly apps
There are lots of apps that can be considered "battery friendly" but sometimes it's difficult to make a choice. The best way to find the best application is to give a try to several ones.
Don't focus on a single application if you are not sure about the battery consumption.
Want an example? Chrome for Android is a great browser but tend to use much more battery than other browsers. A good alternative could be Samsung Browsers. It doesn't allow you extend your phone's battery life, it also provides valid technologies like AdBlockers, Night Mode, and other interesting extensions.
Disable GPS, turn Wi-Fi NFC and Bluetooth off, lower the screen resolution and more
The best thing about every Android device is that it allows you to take control over everything. If you know how to use your phone or tablet in the best way possible you should be able to optimize every single aspect, not only the battery side.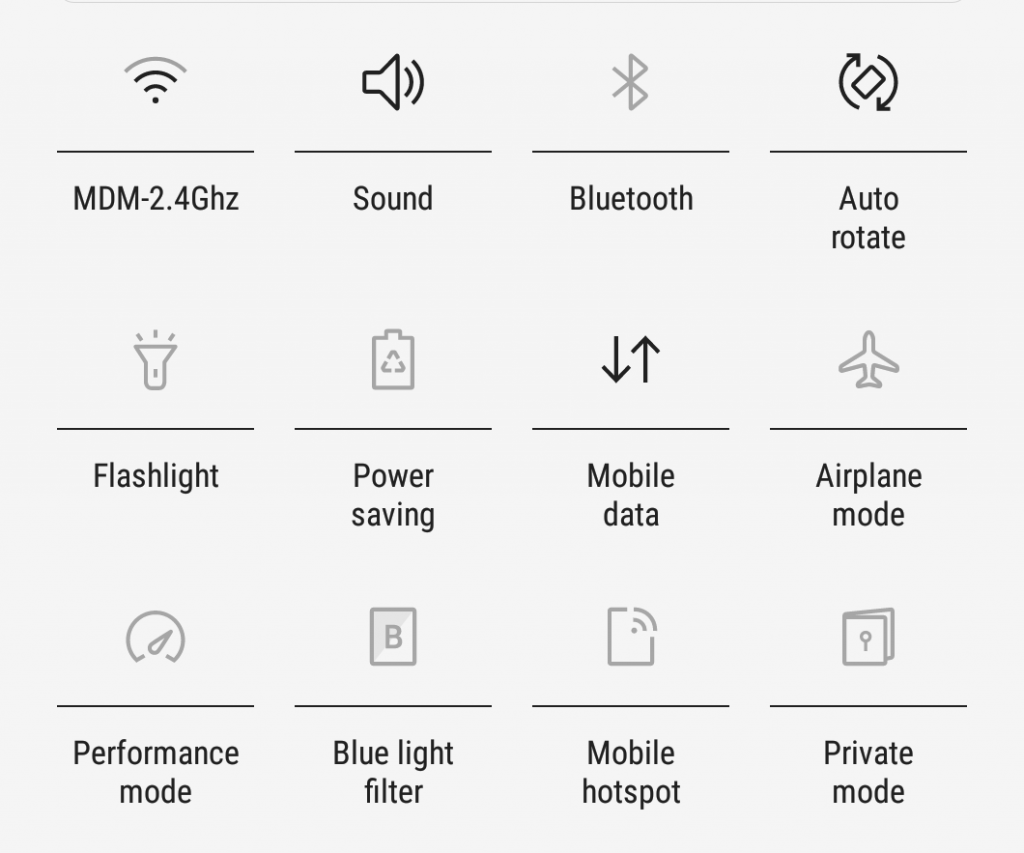 A good advice would be to turn off everything you don't use or that you don't need. WiFi, GPS, NFC, Bluetooth have a high battery usage.
If your phone has the option you could also lower your screen resolution (for example from QHD resolution to FHD or even to HD).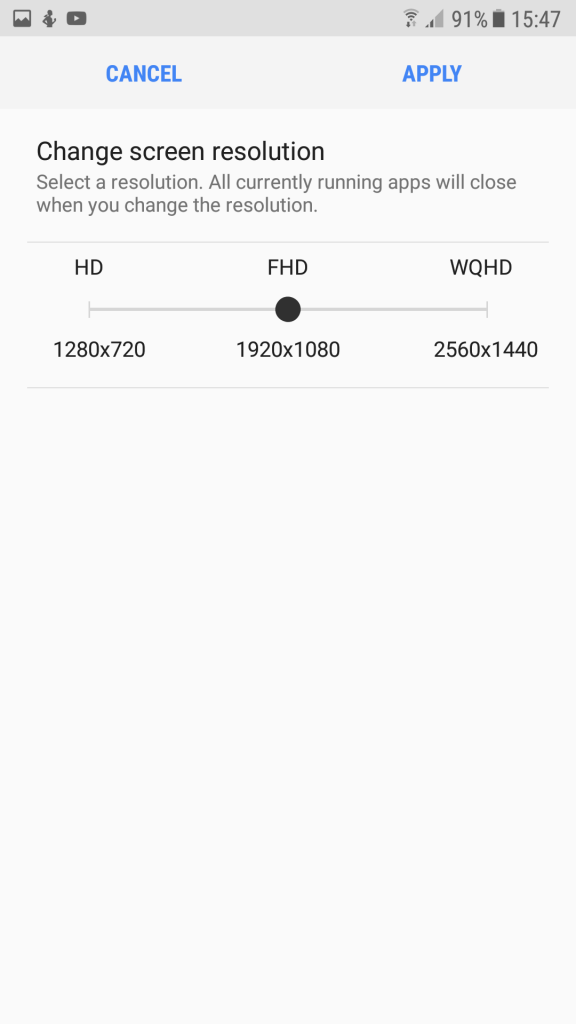 These changes don't really affect the battery life by reducing it of hours but each little optimization is summed to the other and in the end it makes the difference.
Pay attention to Google Assistant
Google has introduced a feature that allows its Assistant to listen to your voice even when the phone is locked.
The continuous usage of the microphone increases the battery usage and you probably don't want to drain it.
In order to disable this functionality, you should reach the settings page for the Assistant and switch off the "Access and unlock" option.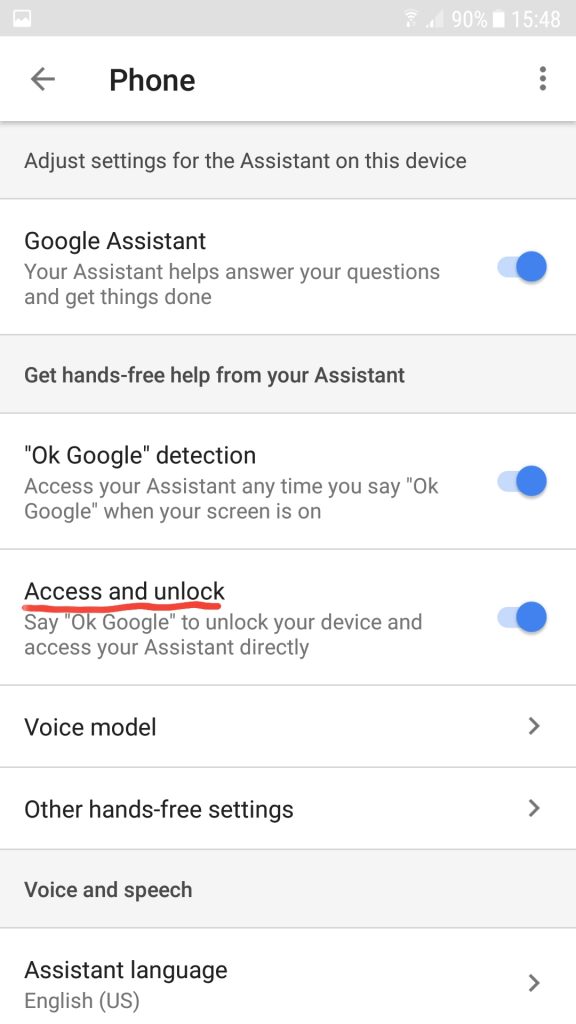 Tips for OLED display devices
Disable always on display 
Always on display uses around 1% of battery every hour. Turning out this feature will help you to prevent your battery to die.
Set a dark theme (if you can)
With Android Oreo (without root) and Nougat (if you have root access), you could use Substratum, a theming engine that allows you to customize your device. Check out how it works on XDA Developers.
Otherwise, if your device has a proprietary theme engine (like Samsung devices have), you can simply install a black theme to save battery.
Have you solved your issue? Let us know in the comment section.