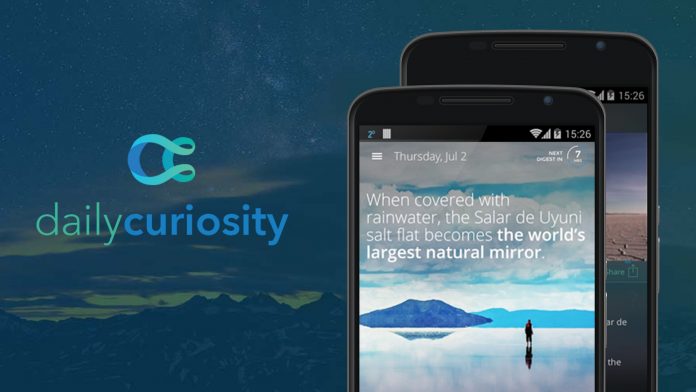 Sometimes it's important to make a change or learn something new, or maybe became fundamental to find new interests. That's where Curiosity comes in – it could be the right answer.
Just to specify, this is not a new application, but only recently it became on of the most downloaded app on the Play Store.
What does and and why? It's a way to feed your desire to learn new things, about everything.
For example, if you like Technology you may search for this topic on Curiosity and find thousands of thousands of articles! Every prost is made primarily to teach you new things.
Curiosity is on a mission to make learning easier and more fun than it has ever been. Our goal is to ignite curiosity and inspire people to learn. Each day, we create and curate engaging topics for millions of lifelong learners worldwide.
The idea behind this great app is to enhance you learning skills by providing all the latest updates about any sort of topic.
As you can see in our screenshots, Curiosity is a basic application, very simple to use and user friendly with every possible interaction.
Want to give it a try?
This app is now part of our selection. If you want to download it on your IOS/Android smartphone these are the links:
Source: Official Website