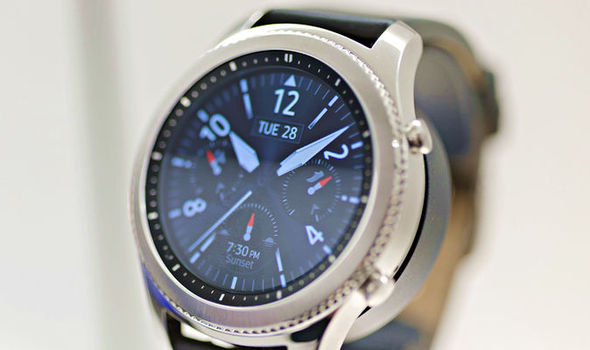 It's been only a while since the announcement of the Samsung Galaxy Note 8 at the Unpacked event in New York, now it's time for other devices, not phones but wearables.
What's new in wearables? You're about to find out. Watch live on 08.30.2017 at https://t.co/D1o7wTsE5H pic.twitter.com/7z0qMrkIQK

— Samsung Mobile (@SamsungMobile) August 28, 2017
Samsung's latest tweet confirmed that on August 30 it will be announcing some new devices, "showcase products designed to seamlessly integrate into everyday life" so, in this article, there is what we expect from the Korean OEM and what rumors says about it.
Three wearables are about to be presented:
The next generation of the Gear S, Samsung Gear S4
Gear Fit 2 Pro
Gear Sport
Other possible devices:
Smart Home Appliances
Bixby powered smart device (like Google Home or Apple Homepod)
The wearable situation, countdown to the Gear S4 starts now
After one year from the launch of the Gear S3, Sammy is probably going to introduce its Next-Gen successor.
We haven't heard many rumors for the Gear S4, that's why all the attention is about today's presentation.
The Gear S4 is expected to make a big jump in size, it will be slimmer, lighter and probably much different from the previous generation of smartwatches launched by Samsung.
This is a product where power optimization is fundamental, hence, Samsung could announce the mass production of a new Exynos chipset with a better FinFET production process at 10nm, perfectly suitable for the new Gear S4.
But these won't be the only changes, the Gear S4 will be equipped with 4G LTE connection in order to be a much better "stand alone" wearable.
Bixby assistant on the Gear S4
Samsung could finally remove the old and obsolete S Voice assistant from its smartwatch and opt for the newer and snappier AI powered Bixby Assistant.
It would be a big change though, that feature hasn't been confirmed yet.
Samsung Gear Sport made to be portable
Since its announcement, the Gear S3 was too big to wear for the majority of users' wrists.
The company hasn't announced a smaller version of the watch because it thought that the Gear S2 and the Gear S2 Classic could have been a valid alternative.
So the new Gear Sport will be a smaller device with many integrated sensors: barometer, proximity, GPS.
[ #타이젠 카페 ] 단독, 기어스포츠 유출 (추가)기타 삼성 웨어러블 기기https://t.co/hPPfdB5wKX #기어핏2프로 #기어스포츠 #tizen #gearsport #Samsung pic.twitter.com/NJMSizrkpT

— 타이젠 카페 – Tizen Cafe (@esse1000k) August 24, 2017
Samsung Gear Fit 2 Pro
There isn't much to say about this smartwatch. Only six days ago the official Samsung page had appeared erroneously, here's the complete article.
Bixby Home
Bixby assistant it's a new project but made huge improvements over time and appears that users are really enjoying it.
Samsung could follow the way of its big competitors like Google and Apple and present a Smart device to control your home appliances.
Now, we just have to wait for today's event that will be streamed online starting at 6 PM (CET) and discover what's new at IFA 2017.
Source: Express.co.uk