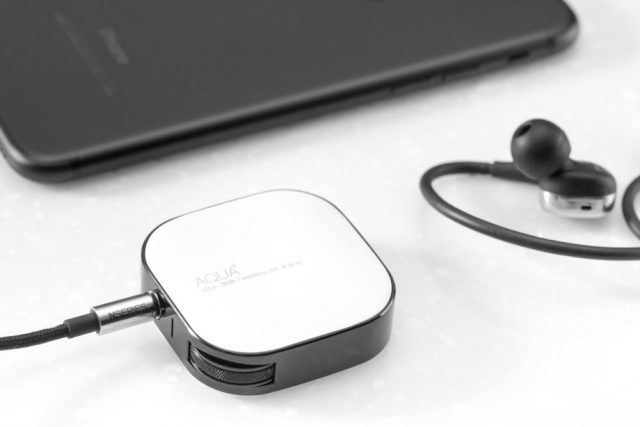 AQUA+ is an interesting project currently under development on Kickstarter.
The startup decided to introduce a new device, able to turn your headphones wireless (yeah, works also with the Iphone 7) and bring standard audio to audiophile quality.
The story behind the AQUA+ is interesting: they first introduced a device that was able, if connected to your smartphone's or computer's jack port, to convert the standard audio AUX to 32Bit also with a tangible volume boost. But the first version of the AQUA come without a proprietary battery, so you had to connect it to your phone to get it working.
AQUA+, a great idea in a small box
That's why NEXUM, the company behind AQUA, launched the + version. A compact, powerful and smarter revision that outperformed the old one thanks also to the new integrated battery and better performance.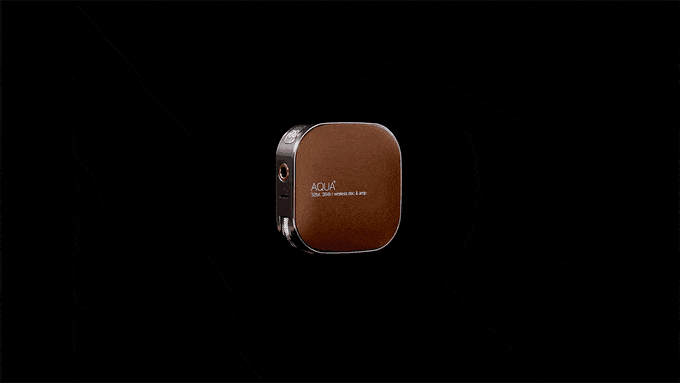 Yes, the small device that you see in the image above is the project in question.
Bring audio quality to the next level
It doesn't feel premium only thanks to the aluminum body, it also sounds premium thanks to the 32 Bit DAC provided by Cirrus Logic CS43130.
The specs are impressive for such a small amplifier: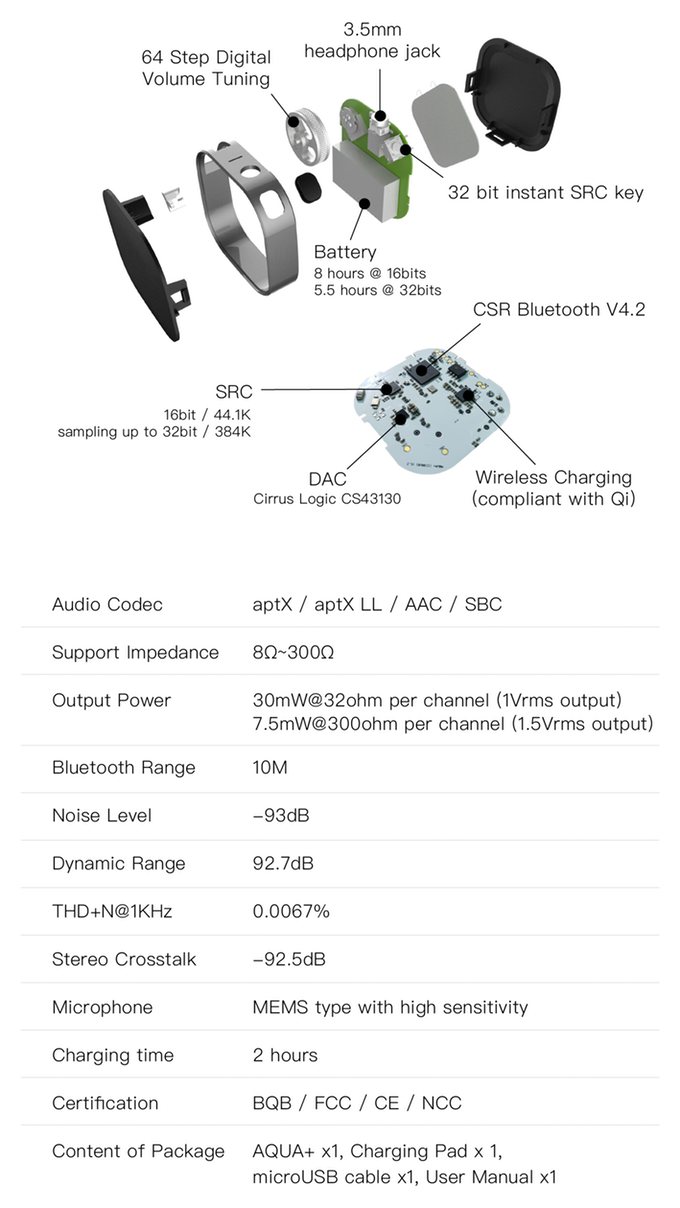 AQUA+ wasn't designed only for smartphones but, its size makes it the perfect travel companion. And what's your favorite travel device?
This small piece of hardware is able to enhance your smartphone experience and level up your headphones by turning them wireless.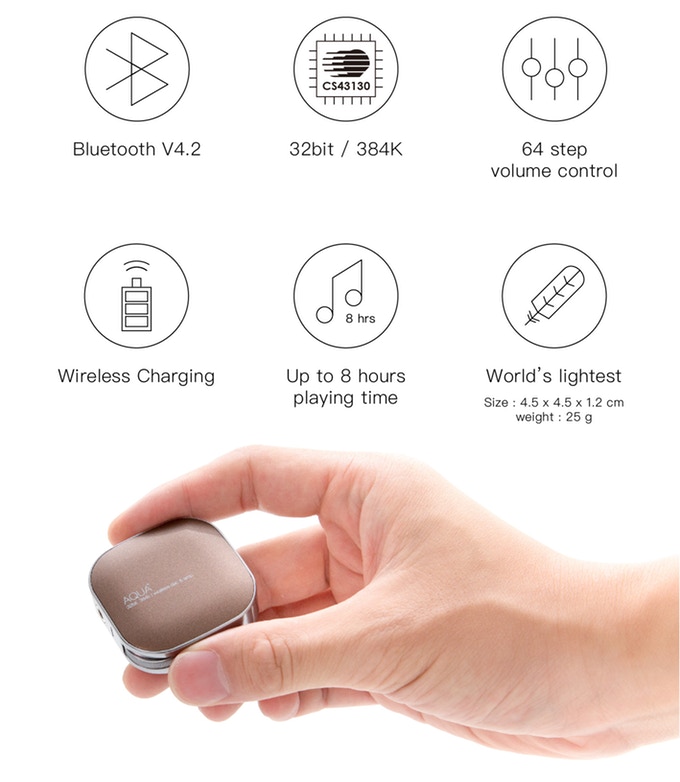 Never run out of juice
AQUA+ has a terrific battery life: 5.5 hours of HiFi reproduction with 32Bit upscaling and 8 hours at 16Bit quality. When it's time to recharge, you can use a standard Qi wireless charging pad and get a full charge in approx. 2 hours.
Interested about the AQUA+?
It will be available at different prices starting from November 2017 in Sublime Gold, Midnight Black and Radiant White colors.
The base version is priced $95 with a 30% discount up to 139$ to get also a pair of headphones. There are few options available, please check the official AQUA+'s Kickstarter page.