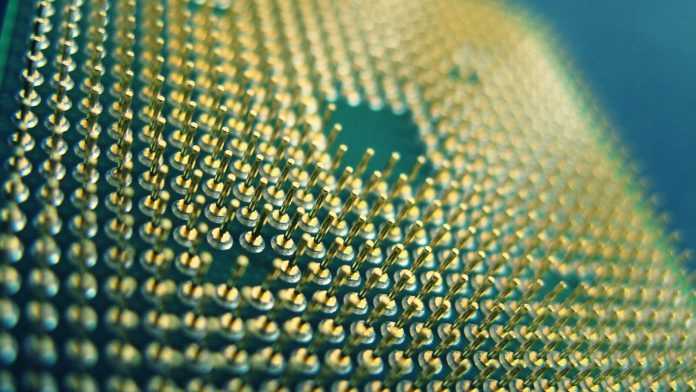 FinFET process: GlobalFoundries has officialized that the evolution of computing processors is going to develop a new generation of CPUs able to reduce the power consumption and maximize the density of transistors bringing significantly higher performances.
This project will increase performances up to 30% if compared to the actual 16/14nm processors available on the market.
Today, lots of companies are searching a solution to the consumption problem and the answer is the FinFET process that will improve further with the next 7nm productive process.
FinFET production
The new era of computing is now nearest, the mass production of 7nm FinFET CPUs is reported to start for the end of 2017 or in the early 2018.
Report from GlobalFoundries
"The industry is converging on 7nm FinFET as the next long-lived node, which represents a unique opportunity for GLOBALFOUNDRIES to compete at the leading edge," said GLOBALFOUNDRIES CEO Sanjay Jha.
"We are well positioned to deliver a differentiated 7nm FinFET technology by tapping our years of experience manufacturing high-performance chips, the talent and know-how of our former IBM Microelectronics colleagues and the world-class R&D pipeline from our research alliance. No other foundry can match this legacy of manufacturing high-performance chips."
"GLOBALFOUNDRIES made a bold decision to jump directly from 14nm to 7nm–a decision that is now supported by several leading semiconductor companies as they see only marginal performance and power benefits for the high cost of the 10nm process node," said Jim McGregor, founder and principal analyst at TIRIAS Research.
"Much like the 28nm and 16/14nm process nodes, 7nm appears to be the next major process node that will be widely leveraged by the entire semiconductor industry for at least the next decade."
"Leading-edge technologies like GLOBALFOUNDRIES 7nm FinFET are an important part of how we deliver our long-term roadmap of computing and graphics products that are capable of powering the next generation of computing experiences," said Dr. Lisa Su, president and CEO, AMD.
"We look forward to continuing our close collaboration with GLOBALFOUNDRIES as they extend the solid execution and technology foundation they are building at 14nm to deploy high-performance, low-power 7nm technology in the coming years."
"IBM is committed to pushing the limits of semiconductor technology as part of its aggressive long term research agenda," said Arvind Krishna, senior vice president and director of IBM Research.
"IBM Research continues to collaborate with GLOBALFOUNDRIES in developing new ideas, new skills and new technologies that will help accelerate our joint research in 7nm technology and beyond."