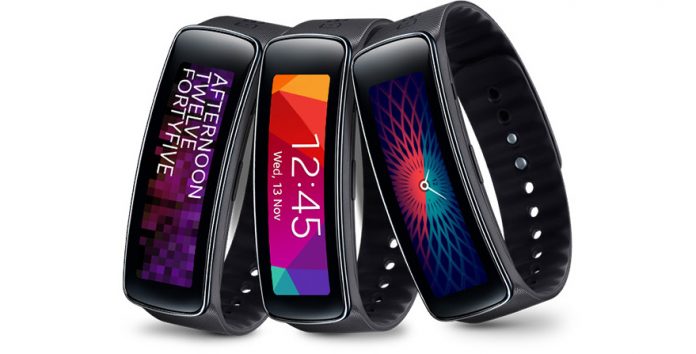 One of the most appreciated fitness band ever produced is going to revive after few years of the previous version.
The new Gear Fit will remain an advanced fitness band focused on the idea of something that can absolve smartphone's functionalities and improve user's health using a simple but effective suite of sensors that can measure your heartbeat and keep trace of your daily steps.
This product is also a brilliant device for users who are searching something stylish with latest display features like the curved Amoled screen.
Only few hours ago a first picture of the smartwatch appeared and that's how it will look like:
As you can see, Samsung wants to introduce also a new set of earphones, probably a sort of bluetooth gadget to support the new watch.
On the design side the Gear Fit 2 is not a "game changer" but it preserve his curved shell but probably with a little more curved display to improve the feeling.
Additionally, there are few rumors that are talking about a GPS module inside the Fit and possibly the introduction of a proprietary CPU over the integrated chip on the current version.
If you are thinking that probably that mean having great performance on smartwatch you're probably forgetting that using a processor will drastically reduce the battery life, even though, we'll follow all updates so stay tuned!